Panchamukhi Shikshana
Gurukula has a unique education system called "Panchamukhi" which imparts Veda, Vijnana, Yoga, Fine Arts and Agriculture. Besides these, modern subject like Mathematics, Science, History, Languages are also thought here.
Veda
VEDAS represent the pinnacle of Sanskrit literary merit. The matter contained therein is the manifestation of the lofty thought perceived through the inner eye of venerated sages of ancient India.
The four Vedas namely Rigveda, Yajurveda, Samaveda and Atharvaveda, the eighteen Puranas, Upanishads, which are considered to be the cream of Vedas, the Ramayana and the Mahabharata, which were considered to be historical texts by our ancestors.
Under the broad umbrella of Vedas come, the Bhagavad Geetha which in spite of being included in the Mahabharata justifies individualistic study, the Darshanas namely Nyaya, Vysheshika, Saankhya, Yoga, Poorva Meemamsa and Uttara Meemamsa, Jainagamas, Buddhist Tripitikas, Grantha sahib of Guru Nanak and the simple words of guidance given by saints and seers.
Vijnana (Science)
Science and technology have gained tremendous impetus today. New inventions are being made in the field of mathematics too. However, the achievements of our Indian ancestors in the field of mathematics and Science much before modernization set have been world famous. Efforts are on to bring these to the forefront. The research into these areas and the sights received thereon is what constitutes Science. In social science more stress is given to learn cultural history of India.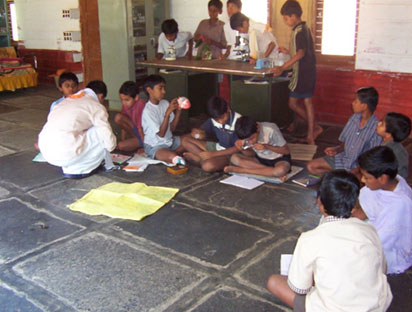 Yoga
Yoga is the other name for Indian way of living. This is a feature of India that is gradually occupying world interest. There are eight parts in yoga. Yama, Niyama (Eternal life-principles), the practicing of Asanas for eternal happiness and Pranayama and Meditation for Mental health. The students at Gurukulam receive training in all these aspects.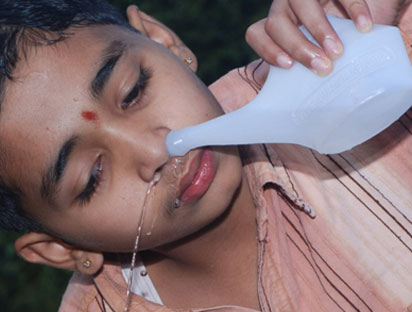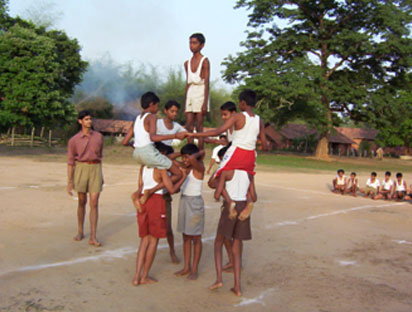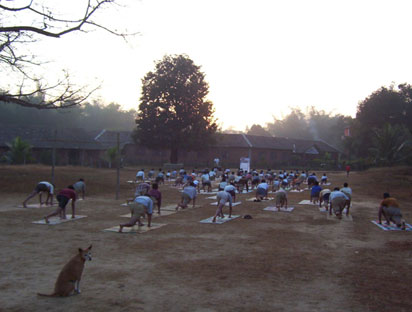 Krishi (Agriculture)
India boasts of an ancient tradition of agriculture which is based on organic fertilization. The system is basically that of Agnihotra and reverence towards the cow. The students of Gurukulam are introduced to the dignity of labor, oneness with nature and self-dependence aspects of Krishi. Bhooseva and Goseva are the two aspects which are introduced in daily routine.
Kala Kaushalya (Fine Arts)
64 skills form the important part of the Indian vision of an ideal education system. In the modern age these skills range from music to computers and from fine art to electrical maintenance Especially Yakshagana, Drama, , are some of these artistic skills which are introduced to the students of the Gurukulam. Children are practicing musical instruments like Tabala, Mridangam, Ghatam, Veena, Harmonium, Flute, violin etc.